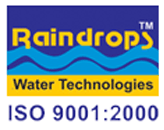 Our Achievement
With matchless quality of products, committed delivery, alert services and customers friendly attitude, RWT has achieved the exponential growth in few years.
Contact Detail
144, 145, Pushpak Industrial Estate,
Neeka Tube Compound, Phase - 1, G.I.D.C,
Vatva, Ahmedabad, Gujarat, India

Phone : +91 - 79 - 25895047, 40083090
Email : response@industrialroplants.com
Website : www.roplant.net
Industrial Reverse Osmosis Plants
Raindrops Water Technologies" a name that is embarked in the market for its expertise to offer end-to-end solutions for Water treatment. Catering an entire range of equipments developed and produced by a young and energetic team of people having rich experience of around one decade, RWT has carved a niche in domestic and international market.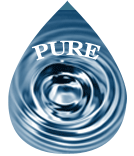 Perceiving a vision to make water treatment the most sophisticated and competitive, RWT is impelled to excel. With range of equipments for varied applications of Reverse Osmosis its comprehensive, De-mineralized, Softening, RWT is determined to serve any latest need of the industry.
Manufacturer and exporter of Water treatment Plants, RO Plants, Mineral Water Plants, Water Softening Plants, DM Plants registered supplier for CSPO ( Govt. of Gujarat),Reserve Bank of India, ONGC & GSECL and State Govt. Authorities.
OUR PRODUCT RANGE



« View More »