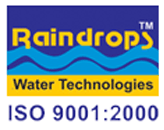 Our Achievement
With matchless quality of products, committed delivery, alert services and customers friendly attitude, RWT has achieved the exponential growth in few years.
Contact Detail
144, 145, Pushpak Industrial Estate,
Neeka Tube Compound, Phase - 1, G.I.D.C,
Vatva, Ahmedabad, Gujarat, India

Phone : +91 - 79 - 25895047, 40083090
Email : response@industrialroplants.com
Website : www.roplant.net
Mineral Water Plant, Mineral Water Plants
With intention the best quality of Mineral Water, we design and install turnkey system of Mineral Water Plants incorporating the equipments & components. We offer a single convenient source for all system accessories, including pre treatment, filtration and disinfection of water.
Reverse Osmosis Pretreatment
Reverse Osmosis Plant
RO Treated water Storage Tank
UV disinfectant with Micron Cartridge Filter
Tank for Ozonation
Ozonator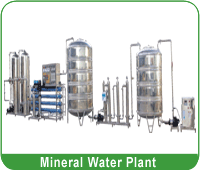 Capacity 1000 LPH to 50,000 LPH In single and multiple streams
Roduce high quality mineral water
Reverse Osmosis Pretreatment available in SS/FRP
TDS rejection up to 95-99%
High efficient UV disinfectant and Ozonation for best quality of Mineral Water
Low operation and maintenance cost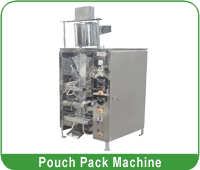 Pouch Pack Machine
Filling Range* : 100 ml - 1000 ml
Pouch Size : W L

Min : 90 50
Max : 175 250

Packing Material : Multi Layer Low Density Polyethylene film
Operational Speed** : 1800 to 2200 pouches/ hour
*(Depending upon specific gravity of packing products)
**(Depending upon the flow rate & volume to the product to be packed)
Semi / Fully Automatic Bottling Plant
Infeed Conveyor 4 ft
Outfeed Conveyor 12 ft
Filling Tank 125 Ltr With auto level system
Outut 24 B.P.M ( 1 LITER)