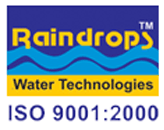 Our Achievement
With matchless quality of products, committed delivery, alert services and customers friendly attitude, RWT has achieved the exponential growth in few years.
Contact Detail
144, 145, Pushpak Industrial Estate,
Neeka Tube Compound, Phase - 1, G.I.D.C,
Vatva, Ahmedabad, Gujarat, India

Phone : +91 - 79 - 25895047, 40083090
Email : response@industrialroplants.com
Website : www.roplant.net
Industrial RO Plant, Industrial Reverse Osmosis System Manufacturer India
We offer a wide range of industrial reverse osmosis Plants, according to the need for tap water, brackish water & sea water application. The production range starts from 100 LPH (Liter per hour) to 100 M3 per hour for 400 TDS to 45,000 TDS and reduce TDS @ 90-99%
Reverse Osmosis has gained wide acceptance and popularity due to its simple operation and the ability to withstand variations in feed water quality.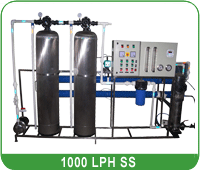 All our industrial reverse osmosis Plants are carefully customized and configured to suit the individual requirement of the output water, which varies from normal drinking application to the specific usage, such as food Processing, pharmaceuticals and boiler feeding requirement. This is done through an in depth and complete chemical analysis of the feed water available to us in specific location.
Salient Features
Produce high-quality dematerialized water
Most modern membrane technology
Modular design
Low water-rejection rate
Low operational and maintenance costs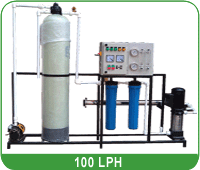 Applications for Reverse Osmosis Systems
The ideal applications for RO water filtration System include:
Safe Drinking Water
Boiler Feed Water
Ion Exchange Pre-treatment
Beverage Production
Pharmaceuticals
Food Processing Industries
Fisheries Industries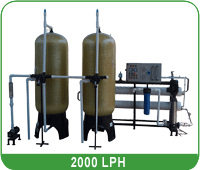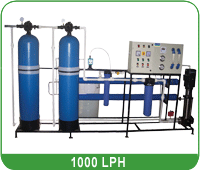 Range of R O units utilises the most modern membrane technology and consists of a modular design. In its simplest presentation reverse Osmosis and ultra filtration system is a membrane process. That acts a molecular filters to remove (Permeable to water not salt and separating pure water and salt solution, by applying external pressure) dissolved mineral, organic, inorganic and heavy metals. It will also remove microbial matter including bacterial spores and viruses, which cannot remove by any ion exchange technique from water and wastewater.